Stitched Together Wedding Bands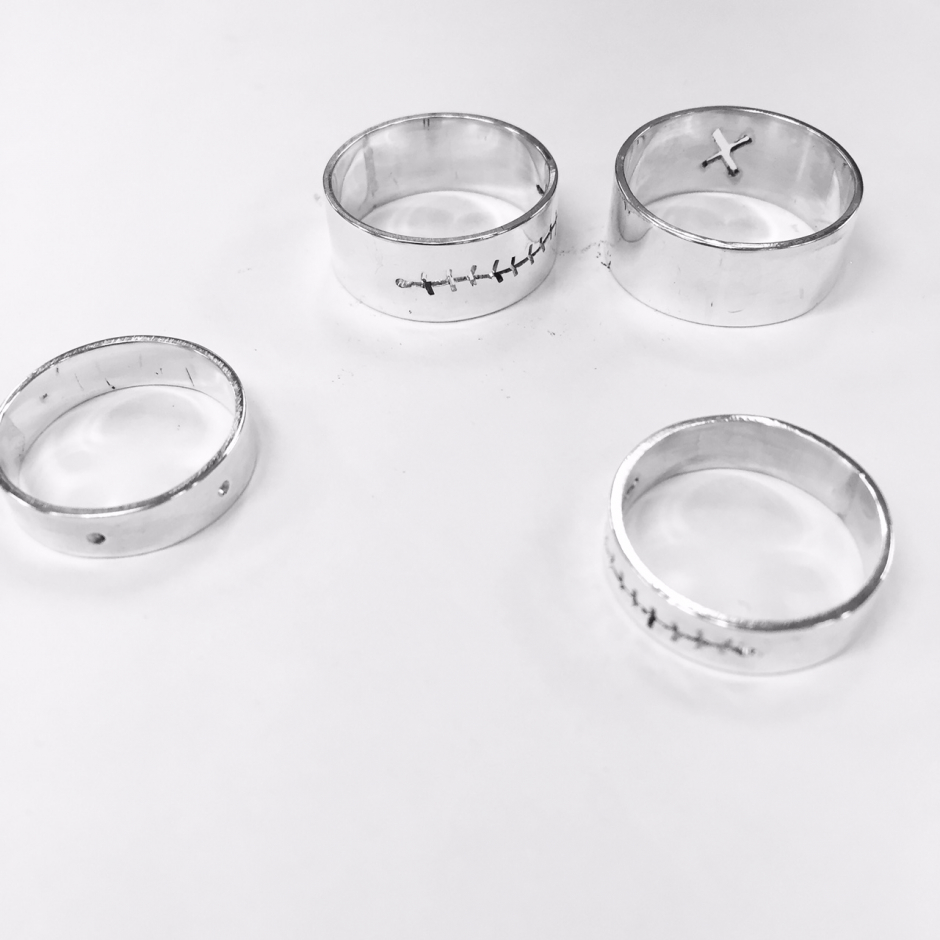 Sterling Silver. Stitched Together Collection, 2017
​​​​​​​An understated but edgy interpretation of contemporary wedding or promise ring bands. I wanted to work with the concept of two imperfect beings taking their own separate experiences and existences and stitching their lives together into a more wonderfully complex whole.